Custom Web Design. Reasonable Price.
We are adept at planning and bringing web page projects to completion with efficiency and skill. 
Think professional. Think hands-on. Think stunning. Thinkdolphin. 
Web design, hosting, and SEO services in Butler, PA
Thinkdolphin offers web design and maintenance, web hosting, domain name registration, social media marketing, content/blog writing, and SEO services. Our main focus is bringing you quality web design for a reasonable price. All of our prices are based on the size of the web site you'd like us to create for your business, organization or personal use.
Our Service Areas
We provide web design services to Western Pennsylvania, including Butler, Mars, Slippery Rock, Grove City, Zelienople, Evans City, Cranberry Township, and Pittsburgh. 
The first initial consultation is free of charge and we'll help you find a plan that best suits your needs.
What Our Clients Are Saying About Us
Fantastic service! Kind, considerate and fabulous attention to detail. Will help solve problems you didn't even know you had! Incredibly reasonable in pricing. So much less than other quotes received. Will use them again and again. You cannot go wrong!
Thinkdolphin was easy to work with and kept the project moving. The input needed from us was minimal as she used all of the existing resources she had to develop the site on her own. Any changes we wanted were made promptly and what was promised was delivered…including the ability for us to now update the site on our own.
Thinkdolphin created 2 websites for a music studio, and a classic rock performing group. They were incredible to work with. Thinkdolphin was very accommodating and very easy to work with. I was extremely pleased with the sites they had created. They have been extremely responsive any time following that I needed the sites updated. I would recommend and have been telling my friends about their services.
Thinkdolphin did a fantastic job with my website. They pulled it together from soup to nuts, and even integrated elements that I didn't ask for, which were very effective. They even steered me away from mistakes that I was suggesting. Thanks to their guidance, my online hits and revenue both grew by over 30% Fully recommend!
Web Design
We will create a one-of-a-kind web site that best suits your needs and your budget. We will work with you to make your web site exactly the way you want it.

Web Hosting & Management
We offer reliable and affordable web hosting and domain name registration services. Don't have time to make updates? We can handle all of that for you!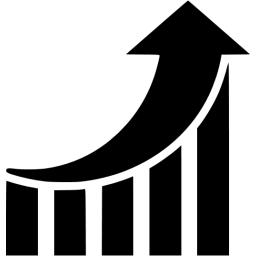 Search Engine Optimization
We practice standard SEO methods to help drive quality, organic traffic to your website and help you rise in the rankings. We will register you on all major search engines.